Russ-A-Palooza!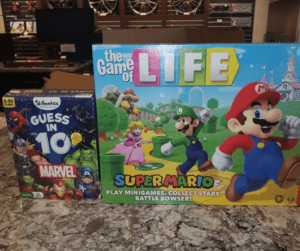 Russ Taylor, WG Service Center, uses his birthday, June 28, as a way to give back. It all started in 2015 when a family friend had to stay at Children's Hospital with their son for an unexpectedly long stay. During this time when things were finally starting to look up, Russ and his friends took the child's father out for dinner just to get him out of the hospital for a little bit. Russ asked him, "besides your son being ill, what is the worst part about the situation?", without hesitation, he said that his son didn't want to go to sleep without his Iron-Man action figure. The problem was driving back home was not an option to look for the one that he wanted so he did what any father would do during that time. He drove all over Philadelphia going to Wal-Marts, Targets, and Toys R Us trying to find the correct figure.
As it turns out, hospitals like this don't have enough toys to go around, and sometimes those toys can't go from child to child due to different diseases that they might have or are currently fighting. That night Russ and the gang came up with the idea to have a toy drive for the pediatrics ward. Since his birthday falls in the middle of the year, Russ thought it was the perfect opportunity to replenish the toy box for the pediatrics department, as toys that are donated during the holidays get broken and lose pieces over time.
Over the years Russ has decided to help out different groups in the communities- he's collected toys and Legos for the pediatrics and Theraplay, stuffed animals for the local police departments (Abington, Upper Moreland, Cheltenham, and Upper Dublin) but due to Covid he was not able to hold the event for 2020 or 2021.
This year, Russ is collecting new playing cards and board games to help the children at Theraplay in Horsham with Speech Therapy, Physical-Occupational Therapy, and Feeding and Confusion Rehab programs. Between June 1, 2022 and June 25, 2022 Lexus Willow Grove will have a collection bin for the requested items – Thompson is encouraging anyone to join in the donation!