Compare Lexus ES 350 vs. Infiniti Q50 3.0t
KEY WINS FOR
ES 350

AGAINST THE Q50

3.0t

LUXE
POWERFUL YET FUEL EFFICIENT
The ES 350 features a smooth and refined standard 3.5-liter V6, while the Q50 offers a smaller 3.0-liter V6. The ES rewards you with not just more horsepower but also better EPA-estimated fuel economy. Drivers will see a noticeable difference when traveling on the Pennsylvania Turnpike in the ES 350.
SAVINGS OVER TIME
The Lexus ES is historically a better value than the Infiniti Q50. The five-year estimated ownership costs speak for themselves. Willow Grove Lexus owners have seen significant long term savings.
SAFETY COMES STANDARD
In order to obtain Infiniti's top safety features for the 2020 Q50, the vehicle requires the addition of the ProActive Package (costing $2,700) and requires buyers to also purchase the more expensive Sport trim (costing another $9,650). By comparison, the standard Lexus Safety System+ 2.0 comes with many safety features not even offered on the Q50.
ROOM FOR MORE
Lexus ES passengers will delight in the significant roominess of the Lexus ES 350. Rear seat passengers enjoy a significantly more spacious 4.1 additional inches of legroom and 1 more inch of headroom in the ES. The ES's larger trunk also accommodates more luggage than the Infiniti Q50. Passengers will especially delight in the ES's roominess for weekend trips to the Jersey shore or catching a flight at the Philadelphia Airport.
PERFORMANCE BEYOND EXPECTATION
For drivers seeking impressive track-tuned performance, with sharp handling, the Infiniti Q50 3.0t Luxe can not compete with the Lexus ES F-Sport. When you take into account the ES's aggressive styling and available Adaptive Suspension System which is not offered on the Q50 3.0t Luxe, the gap between the two vehicles continues to widen even more.
STANDARD PADDLE SHIFTERS
The Lexus ES offers standard steering-wheel-mounted paddle shifters. These allow for ease of accessibility with fingertip transmission control whether driving on steep hills, or for a quick downshift on the highway. On the Q50 3.0t, paddle shifters are not even offered as an option.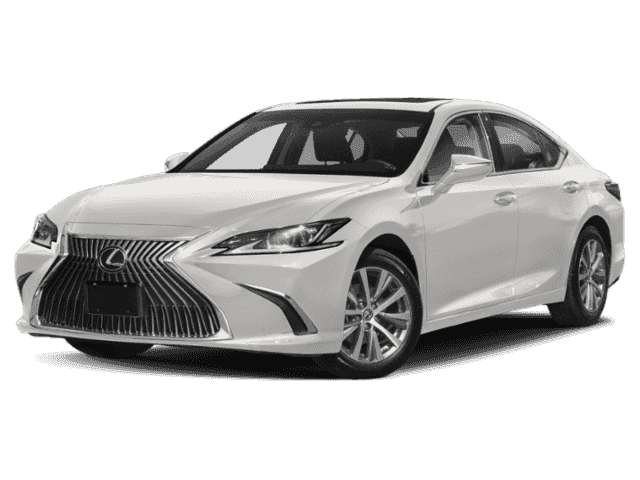 Lexus ES 350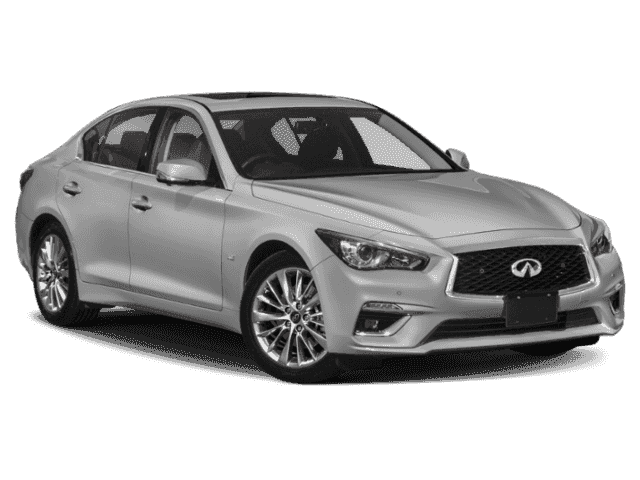 Infiniti Q50 3.0t LUXE