COVID Safety at Thompson Lexus Willow Grove
Our Sales Department is OPEN!
We are ready to greet customers in our showroom, no appointment is needed. You can also now test drive any new Lexus vehicle or pre-owned vehicle. Please keep in mind that masks are required when you enter our facility and rest assured that your safety is foremost in our thoughts and we are taking every precaution.
Sales Hours: Mon – Thurs 8-8. Fri 8-6. Sat 8-5.  
---
We are OPEN for Sales!
We are ready to assist you. Shop now. Browse our new Lexus inventory or our selection of quality pre-owned vehicles.We'll provide touch-free delivery in a clean dealership area or to your home. Every vehicle is sanitized prior to delivery. If there's a Sales Associate you'd prefer to work with, just ask and we'll set you up with them remotely.
Our Service Hours are Mon-Thurs 7:30-8, Fri 7:30-6, and Sat 8-5
Customers can call 215-395-6479 or schedule an appointment online. Our service staff will maintain social distancing protocols and sanitize your vehicle after service is completed. For after-hours emergencies, call 267-489-3900.
The safety of our employees and customers is our top priority. Therefore, as required by our Governor, masks must be worn to enter our facilities. If you have any questions or concerns regarding purchasing or servicing a vehicle during this time, please contact us online or via phone. We're here to help.
Thank you for your support and patience during this challenging time.
---
Updated 4/3/20:
If You Need Us, We're Here.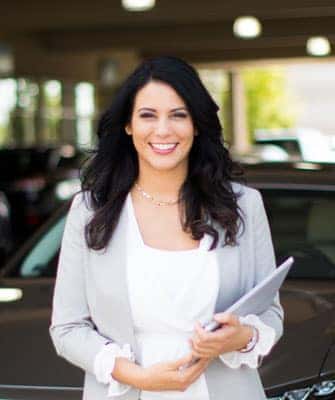 Fifty-one years ago, Jack Thompson started The Thompson Organization with one simple philosophy in mind…"We're not in the car business, we're in the people business." And now more than ever, our people and their safety are our top priority.
While we are open to serve our community and take care of your repair needs, we are not looking to drive more business to our Service Centers. In fact, you won't see us advertising to encourage people to do just that.
However, if you feel that your vehicle needs attention to ensure both your safety and those that you love, contact us immediately. We are here to help. If your maintenance or repair can wait for a couple of weeks, we'll be here then too, healthy, when all this is over.
To all those in the healthcare field and the first responders on the front line, no matter what make or model you drive, we can service your vehicle. Count on Thompson to get your repairs done quickly so you can get to work, where you are much needed. We thank you for all that you are doing to keep us safe.
To our employee's husbands, wives, daughters, sons, mothers, fathers, brothers, sisters, significant others, partners and friends, we are doing our best to keep your loved ones safe. And at this time, all employees continue to be paid and receive benefits. To our amazing staff, we stand with you and will get through this together, becoming stronger because of it.
The Thompson Management Team
---
To our Thompson family,
We've been thinking a lot about you lately – our employees, our customers, and our community. Your health and safety are our top priorities. It is critical to do our part to help reduce the transmission of COVID-19. Here are some of the steps we are taking to protect everyone in this ever-evolving situation.
We are diligently following guidance and best practices from state and local authorities as well as the Centers for Disease Control and Prevention (CDC).
Across all of our facilities and operations, we have increased our daily cleaning routines, including more frequent handwashing, use of sanitizer, and cleaning of equipment and surfaces.
We are equally committed to taking care of our employees and their loved ones.
We have implemented an emergency, temporary employee assistance program which guarantees pay for the remainder of March.
We are asking employees to refrain from travel, unless critical, and have established quarantine procedures after travel to high-risk areas.
We have consulted a medical expert to ensure we are taking all necessary steps to protect the safety and well-being of our people.
We are providing resources to help employees modify how they work, including flex remote work for entire departments wherever possible.
We would like to advise you of our revised hours:
On Wednesday, March 18th, in an effort to encourage social distancing, our dealerships will begin working with a minimal staff which will be available to answer all of your questions and take care of your immediate service needs. This will be done on a temporary, hybrid schedule:
SALES OPEN
Our internet team is ready to assist you.
Express Store
We will continue daily assessments of this current situation and will ensure you are updated with any modifications to this temporary plan. We appreciate your flexibility as we put measures in place for the safety of us all. While the environment around us is uncertain, we take comfort in the fact that we have a world-class team and a loyal community that supports us.
Thank you for being a part of the Thompson family.
Questions? Call us at (800)846-6776 or fill out the form below.