Meet the New Benchmark of Luxury
The completely reimagined 2022 LX offers drivers the choice of five noteworthy models. The LX Premium, Luxury and Ultra Luxury versions feature unprecedented levels of refinement. While the first-ever LX F SPORT Handling elevates the design and performance to exceptional new heights.
The LX features a 3.5L V6 twin-turbocharged that develops 409 horsepower and 479 lb-ft of torque, making it the most powerful engine ever fitted to an LX
10-speed Direct-Shift automatic transmission
An all-new Lexus Interface connects you to an adaptive Intelligent Assistant
More enhanced vehicle control with Electronically Controlled Brake (ECB) system and Electric power steering (EPS)
Refined cabin design focused on utility and comfort
12.3" upper screen and 7" lower screen for an optimal driving experience
Bold exterior enhanced with athletic performance, power and presence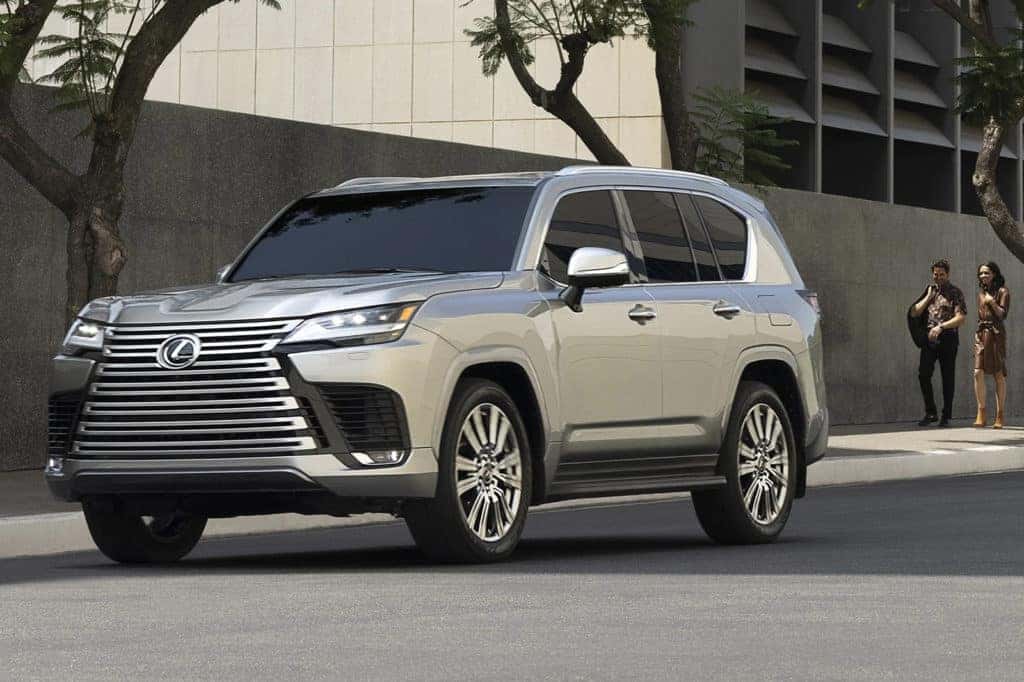 The Epitome of Performance
In addition to its off-road driving performance, 22-inch forged aluminum wheels, and being the largest in the Lexus lineup, the LX 600 has been adopted to improve on-road performance.
The unsprung weight of its wheels has been reduced for optimized rolling resistance.
Experience full control, luxury and comfort by reserving your 2022 LX 600 today. Stop in our Willow Grove showroom to learn more.